Training
Aikikai Aikido Amsterdam is a dojo where a traditional form of Aikido is trained, as developed by the founder. This traditional style - Aikikai (literally Aiki Association) - focuses on individual development and is without matches.
Because training is without force against force, anyone can train with anyone. The training techniques are always carried out with a partner and partners will be changed during class. The training is mixed and suitable for young and old.
If you want to join a trial lesson, you can always come. Please wear loose clothing. If you want to know when is the best time you can come along, please contact us: aaa@aikido-amsterdam.nl.
We have classes on Tuesday evening, Wednesday evening, Thursday evening and Saturday morning.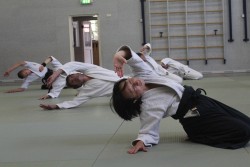 Start of the lesson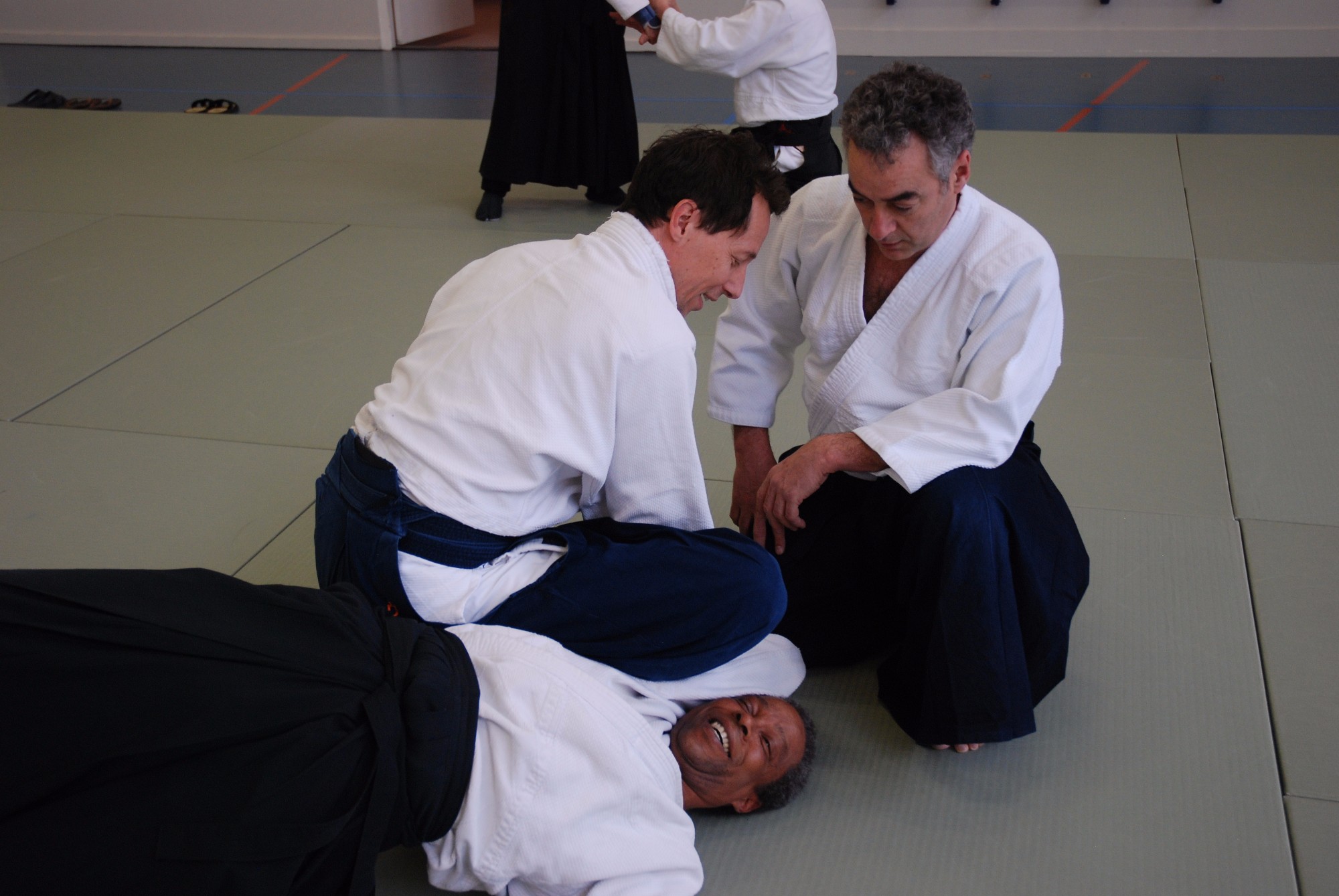 Explanation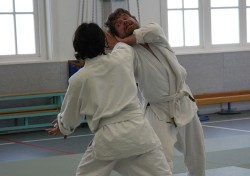 Be alert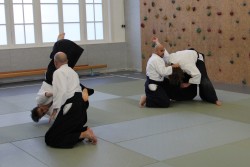 Exercicing